Take Charge of your Life and your Career!
Introducing Gern Flopkins!
Born in a neighbors pool with a bike inner tube wrapped around his head, Gern Flopkins has defied the odds.  Rising up from the depths of mediocrity and despair to become one of the worlds foremost authorities on failure.
After joining the circus at age 12 and aimlessly traveling the country doing odd jobs, Gern had failed miserably at everything he ever attempted.  Then one day, through some miraculous twist of fate, he finally landed the career opportunity of a lifetime!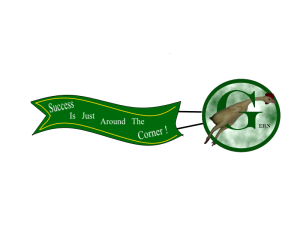 Being hired to work for a small upstart company selling pots and pans through in home demonstrations, a serendipitatious meeting with Hank Lipschitz, his mentor,  would change things forever and attempt to point Gern down the road to Sales Superstardom and Success.
Gern has scheduled countless seminars, workshops and book signings over the past year and despite the fact that no one has ever shown up at these events, Gern will never quit trying. After all, Gern knows that Determination and Persistence will prevail!
Tapping into his uncanny ability to blindly following directions and armed with an incredible work ethic and unwavering enthusiasm, Gern Flopkins inevitably has arrived!  The rest, as they say, is history……